CFM World Map
The new view on your fleet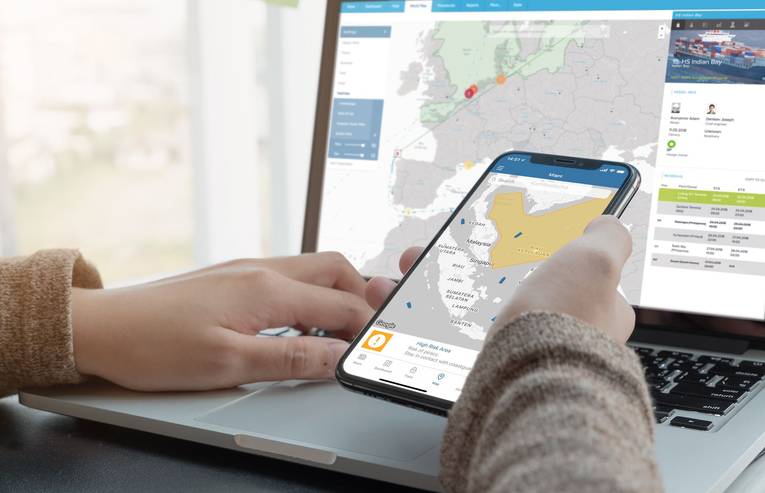 Map your global fleet locations for full visibility of operational schedules, traveling inspectors, time zones and risks. Receive messages automatically as soon as your ships enter or leave a defined war zone. Using intelligent full-text search, you can gather details on companies, ships and ports with a few clicks. Additionally, you have the option to show past routes.

Focussed
Important information is highlighted so that you won't miss a thing.
Informed
Be aware of the location of ships or business travelling inspectors at all times.
Compatible
Use your desktop computer or tablet for work. Here we go!
Integrated
Take advantage of the perfect interaction of all apps integrated in Cloud Fleet Manager.
Intelligent full-text search
Right after entering only a few letters, you will receive a manifold and clear choice of search results. These results can be narrowed down by more detailed parameters. That way you find ships, business travelling inspectors, staff members or harbours and take advantage of the option to display further information.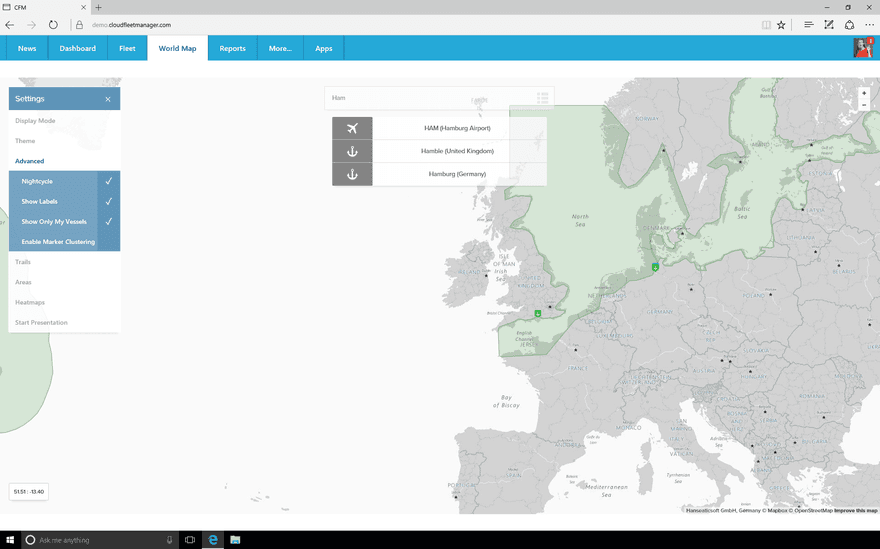 Highlight war-zones
Cruising through war zones has high influence on your daily business because you have to check charter parties or consider bonus payments. World Map allows you to mark these areas and sends automatically notifications as soon as one of your ships enters or leaves a defined war area.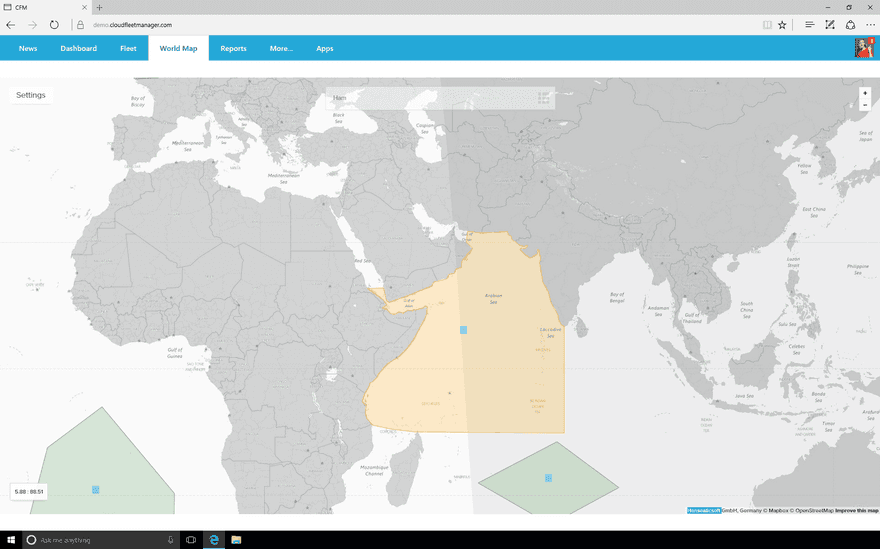 Personalised view
For a better overview World Map will only show the ships you look for. That way you keep track of your own fleet and you are able to rapidly access important information, e.g. short and long term schedules. Of course you can also change the view or check the activities of the entire fleet.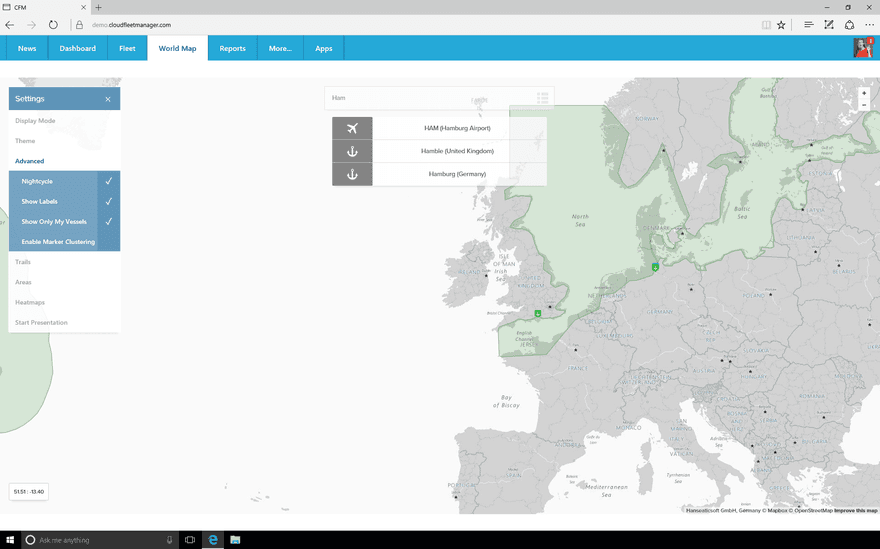 Key features
Option to change the level of detail at your convenience

Creation of war risk or emission control areas

Locations of ships or business travelling inspectors always in view

Positions of ships, ports and yards can be easily faded in and out

A variety of information accessible without the need to open other modules

Heatmaps highlight relevant information, e.g. ports with the most crew changes in the last 90 days