The cloud-based ship management solution
All-in-one software for shipping companies that works entirely in web-browsers.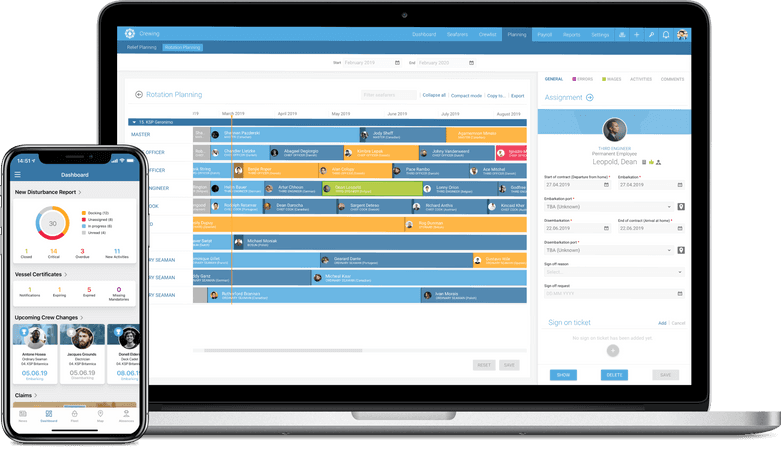 Introduction to Cloud Fleet Manager
Recent insights
Drive digital transformation
Intuitive
Cloud Fleet Manager is structured in a user-friendly and intuitive way. No more extensive trainings.
All-in-one
A multitude of applications that are optimised for all the different departments of your company.
Worldwide access
The system is completely web-based. Access modules and data regardless of time or location.
Process automation
Free up your time and let Cloud Fleet Manager automatically take care of reoccurring tasks.
Trusted by ship management companies around the world
"Using Event Reporting, Disturbance Report and Procedures it has never been easier to be in compliance with the ISM code. The apps do not only enable us to monitor all processes and make sure that they comply with the guidelines but also to decrease manual labor and the administrative burden. With Cloud Fleet Manager you are always on top of things."

Dierk Faust, Reederei Eicke GmbH & Co. KG
What we can do for your company
We cover your needs. Increase collaboration and streamline processes for all different departments.
Worldwide access

Flexible expansion

Data transfer from external systems

Integration of the fleet into all processes

Integration of your existing systems

Access to Cloud Fleet Manager interfaces (API)

Software as a Service (SaaS)

Solutions for all your departments