CFM Disturbance Report
Modern service request management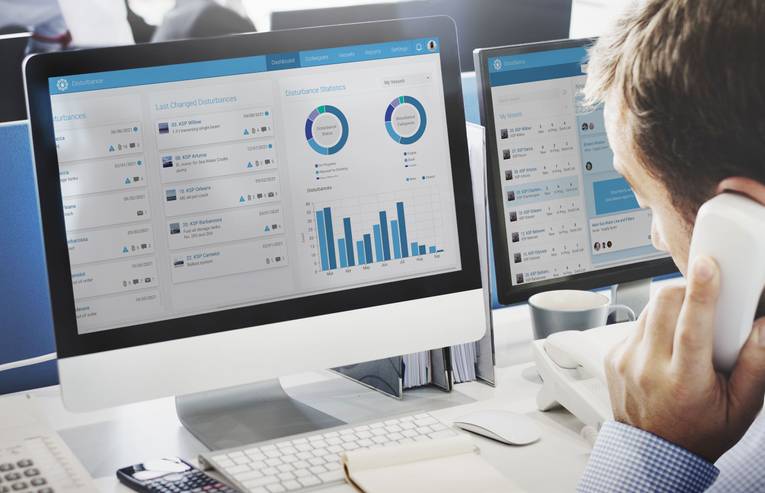 With Disturbance Report your crew can easily create detailed, standardised service requests that can be directly assigned to the person responsible and which will then appear automatically within their dashboard.

Efficient
Save costs and time due to efficient service request handling.
Collaborative
Easily exchange information between office and fleet.
Transparent
Instantly see the persons in charge and track the latest changes.
Integrated
Benefit from the deeply integrated environment provided by Cloud Fleet Manager.
You can follow-up all service requests in a Kanban view, which gives you full transparency of all pending requests and their individual status. Use the individual ticket for detailed communication with crew, colleagues or service-providers and let our app update the progress automatically. Needless to say, you can also update progress by simple drag and drop. All in all, Disturbance supports you on excellent team work beyond your company boundaries that limits email exchange to the very minimum.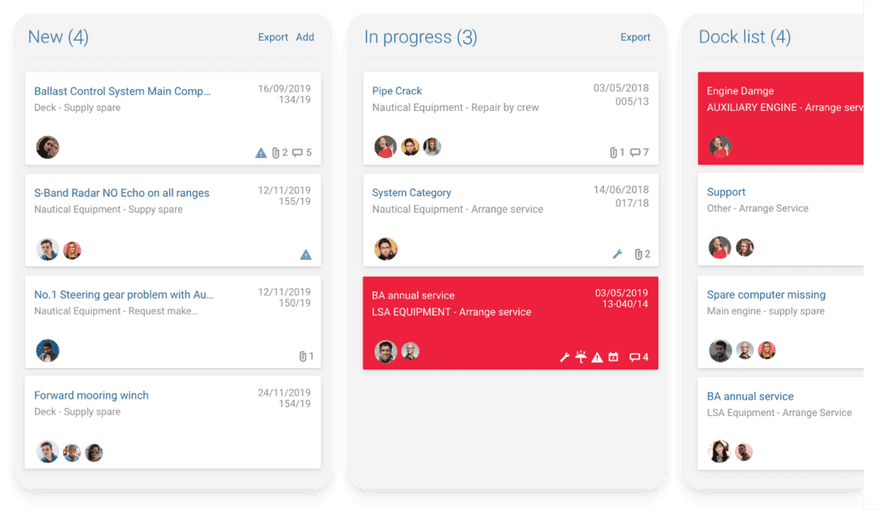 Clear information
Who initiated the service request? Which corrective action plan was agreed upon? What is the current status? Finding all information related to a service request can become a nightmare when dealing with emails. Not for our Disturbance Report. Just open a service request and you will find all the information you are looking for.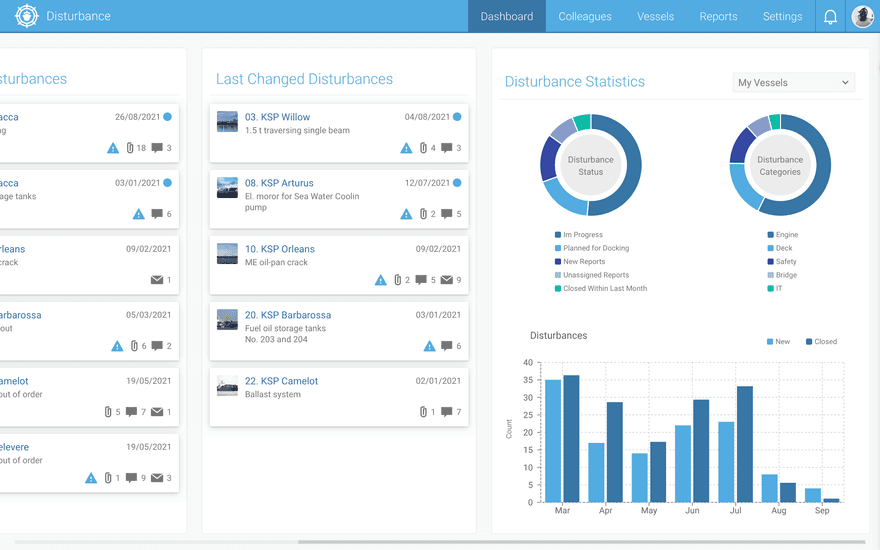 User experience
It is amazingly simple to get a clear overview of all service requests you, your inspection team or any other user were assigned to. You can also just focus on critical service requests by switching the individual views with one click. You want to change the status of a service request? Simply move it to the relevant status using drag and drop.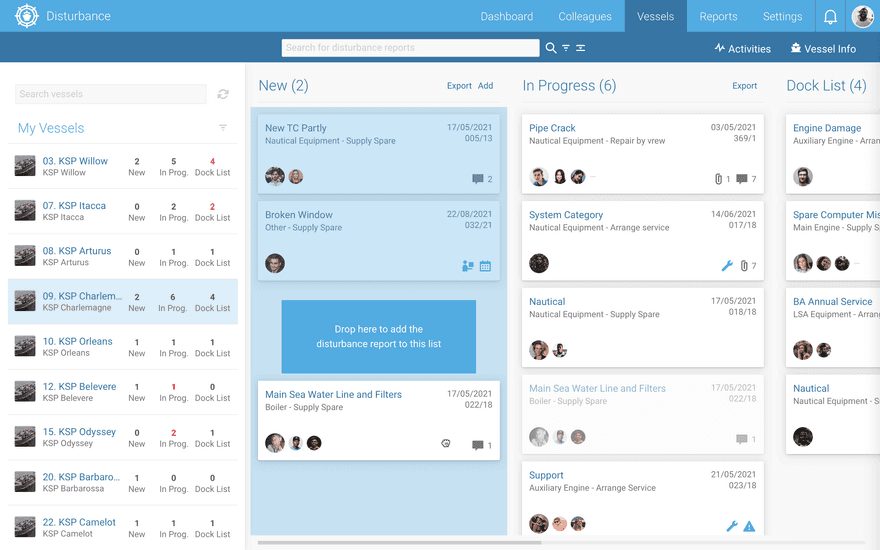 Team workflow
Service requests demand the action of superintendents, purchasers, your crew on board or even third party vendors. Disturbance Report will assist you to build efficient workflows – without hassle. Initiate a service request on board or ashore, identify your action team and perform. Cooperating on a service request has never been easier.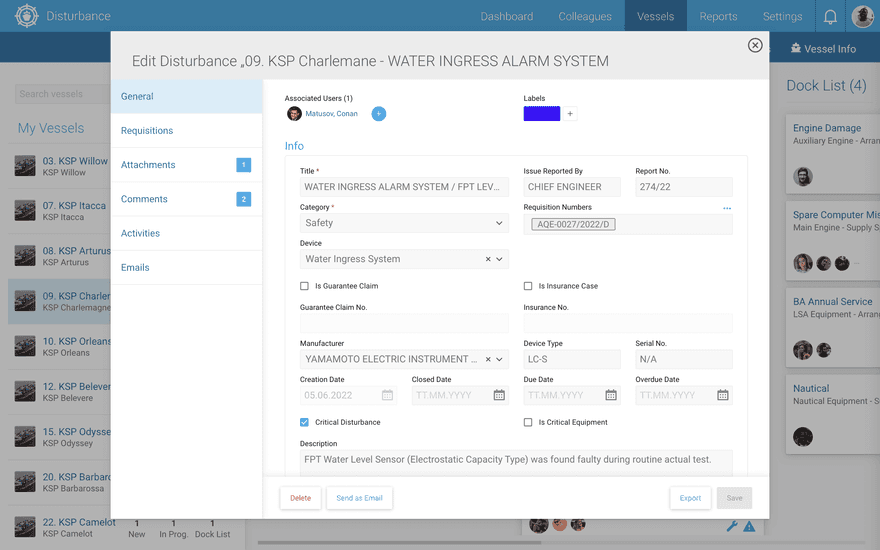 Key features
Central management of all service requests of the fleet

Easy creation of standardised service requests for the crew

Editing of status via drag & drop

High level of detail, such as grade of importance, attachments and the plan of corrective action

Option to switch views to e.g. focus on critical service requests