CFM Incidents
Efficient incident management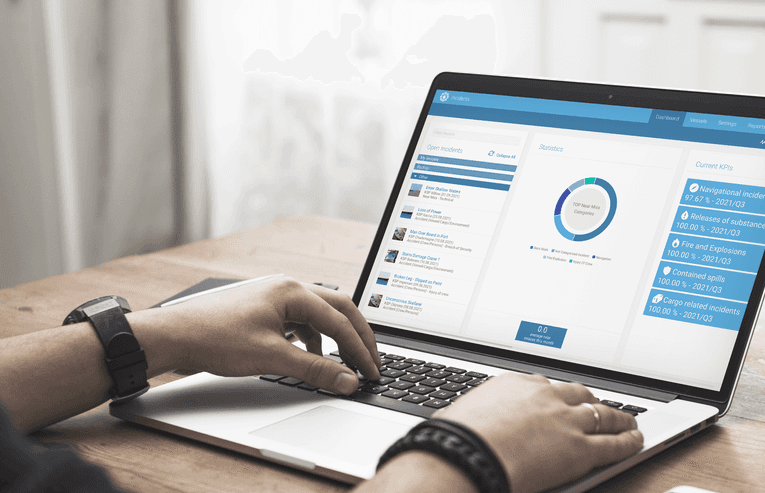 The Incidents module serves as your documentation pool for all incidents and near misses that occurred on board. You can document, categorise and define the point of occurrence for all events on board of your vessels. Additional to the capturing of incidents, with the documentation of near misses and their causes, you create a valuable knowledge base for your company, enabling you to prevent future incidents.

Fully-automatic
On board captured data is fully-automatically synchronised with the office.
Transparent
Due to the documentation, you keep track of the whole progress of processes.
Comparable
KPIs help to draw comparisons and to initiate improvements.
Synchronisation
Incidents and near misses are entered into the module on board easily and defined whether corrective or preventive actions need to be initiated. Information that is maintained on board is available for your employees in the office immediately after the synchronisation.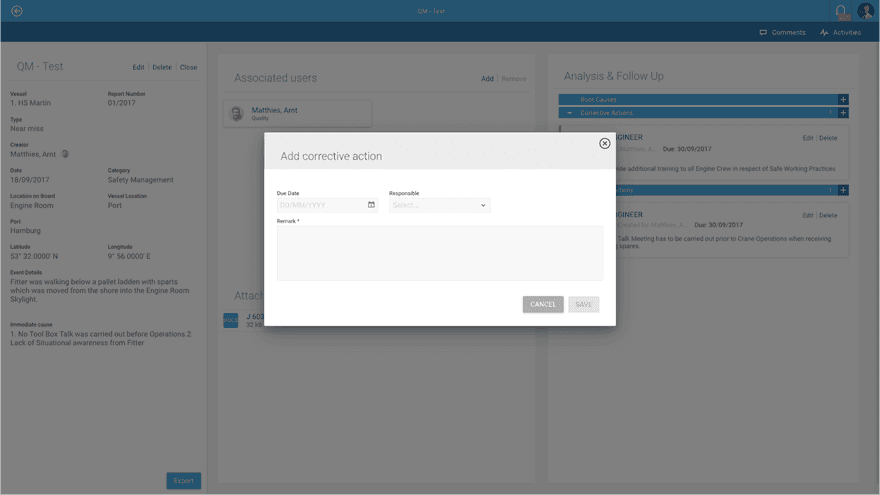 Reports and KPIs at your disposal
To always provide you with a high-level overview of everything that has happened, we are offering a variety of reports that are at your disposal at any time. Quickly get a management overview of all near misses that happened on board of your fleet with a detailed listing of which vessel they occurred on. Want to go into more detail? No problem, you can simply drill deeper and see what kind of incidents happened, grouped in different categories. An additional report on you key performance indicators (KPIs) makes sure that you are always aware of everything that has happened.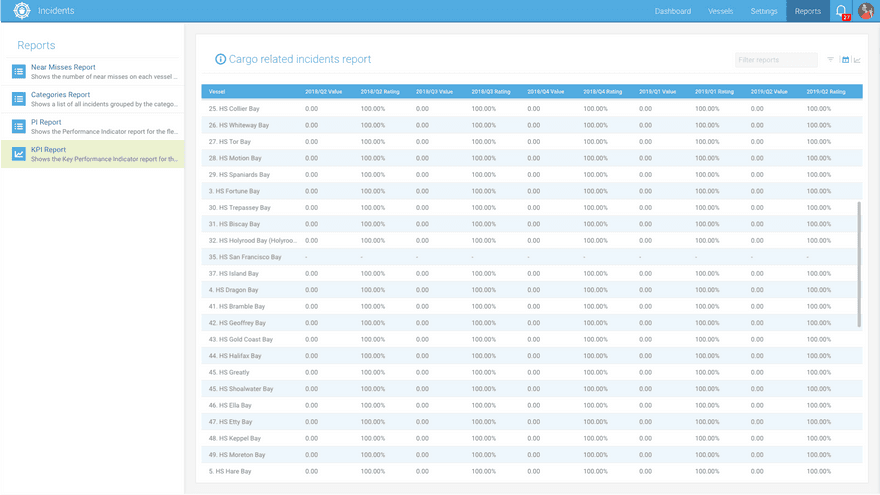 Key features
Definition of corrective and preventive actions

Cargo-related incidents report available

Option to add attachments to incidents

Incidents and near misses are documented directly on board

Predefined KPIs enable the consistent monitoring of your performance