CFM IHM
Hazmat awareness across all levels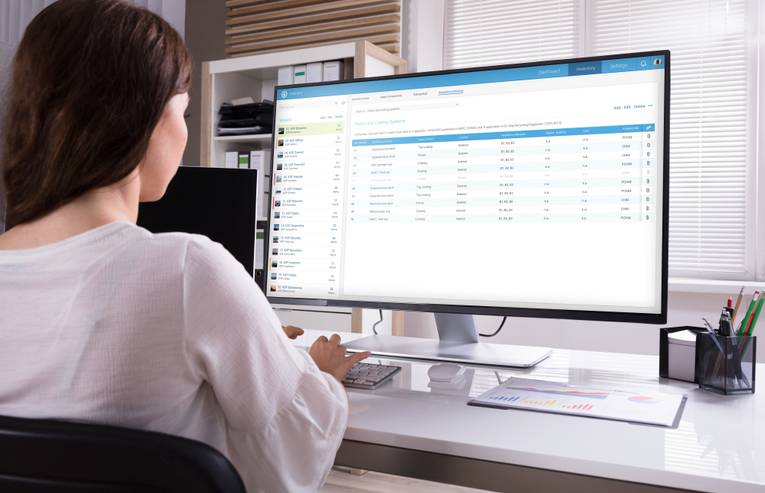 Since December 31, 2020, as part of the EU Ship Recycling Regulation, any ship which is 500 GT or over, regardless of flag, requires a valid and certified Inventory of Hazardous Materials (IHM) on board if calling at an EU port or anchorage. To help minimize risks and guarantee compliance with this guideline, we are offering you an innovative all-in-one solution.

Convenient
Option to directly attach MD and SDoC provided by suppliers.
Integrated
Linked with both CFM Purchase and CFM Maintenance, automatically exchanging relevant data.
Easy
Easy documentation and management of all potentially hazardous materials.
Document easily on board
With CFM IHM you can document all potentially hazardous materials on board your vessel, as well as record their respective locations and quantity. Easily set up your catalogue of inventory on board and flag materials that are hazardous with just a single click. Centrally manage and monitor the IHM for all vessels of your fleet. Each item can be categorized by the respective part of the IHM (Part 1-3).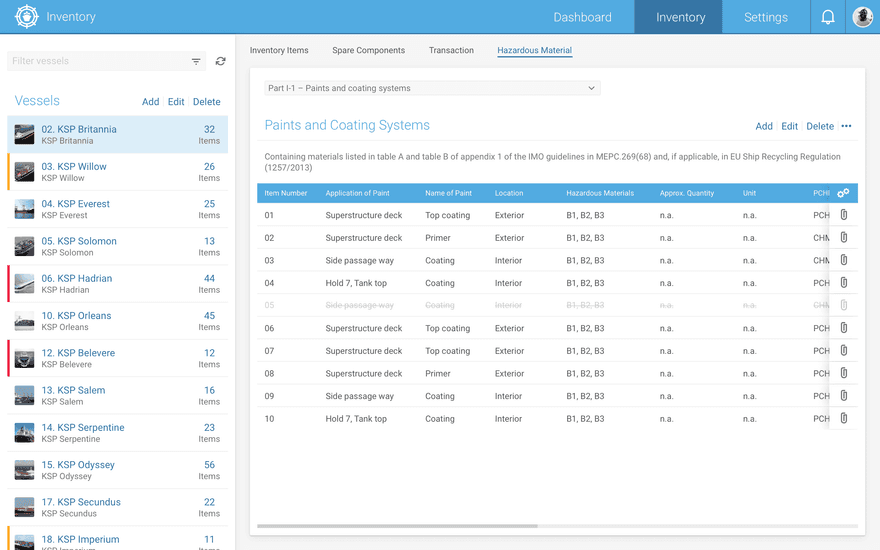 Additionally, the MD and SDoC provided by the supplier can be attached to the corresponding material. If any potentially dangerous material is installed on board the ships at any time, this can of course be documented as well.

To make reporting as convenient as possible, CFM IHM automatically pregenerates reports from your data that you can simply export and forward. Easily provide ship owners, crews, managing agents, and engineers with a management report of all the hazardous materials that are on board the vessel.

Linked with CFM Purchase and CFM Maintenance
CFM IHM is directly linked with both CFM Purchase and CFM Maintenance, automatically exchanging relevant data. All IHM-relevant material can be flagged directly when adding an item to the system and respective documents (MD/SdoC) can be attached. This way, there are no gaps in the process, and you can work with consistent data without the need to enter information multiple times.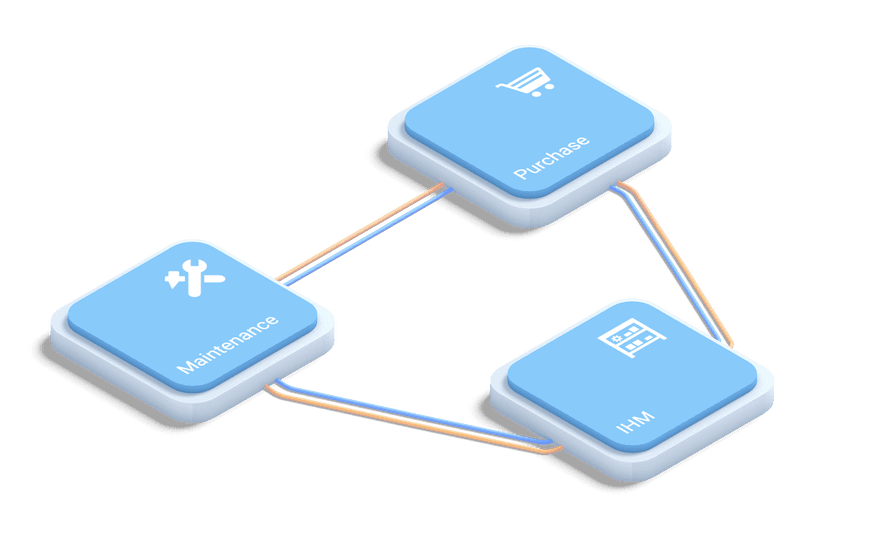 Enhanced safety for your crew
With CFM IHM, you can make sure that your crew is always aware of exactly what kind of material they are working with. If a crew member is planning to work with one of the respective materials, they will be informed immediately and can act in line with your regulations. Reduce risks for your crew and strengthen your company-wide safety culture.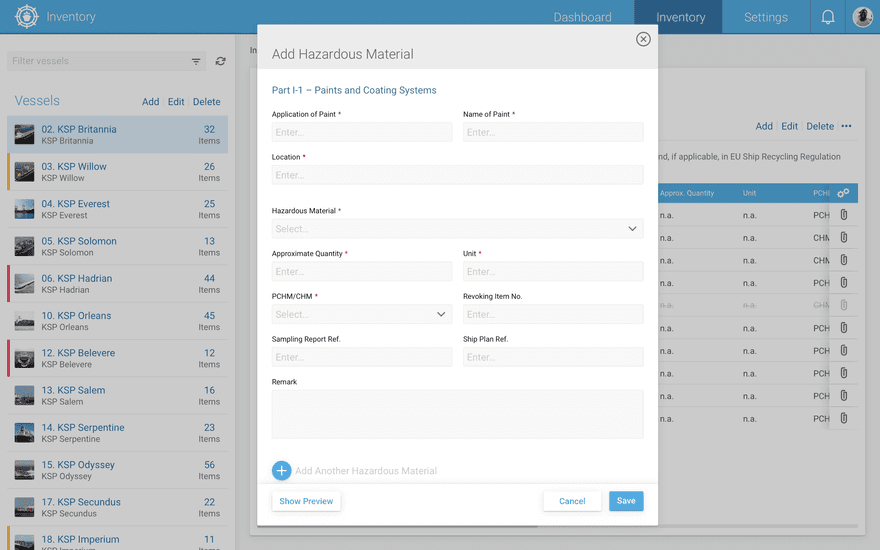 Key features
Possibility to document where on board HM's are installed, fitted or stored

Emdedded in CFM Maintenance and CFM Inventory

API's to connect external IHM administrators