CFM Circulars
Circulars tailored for your shipping company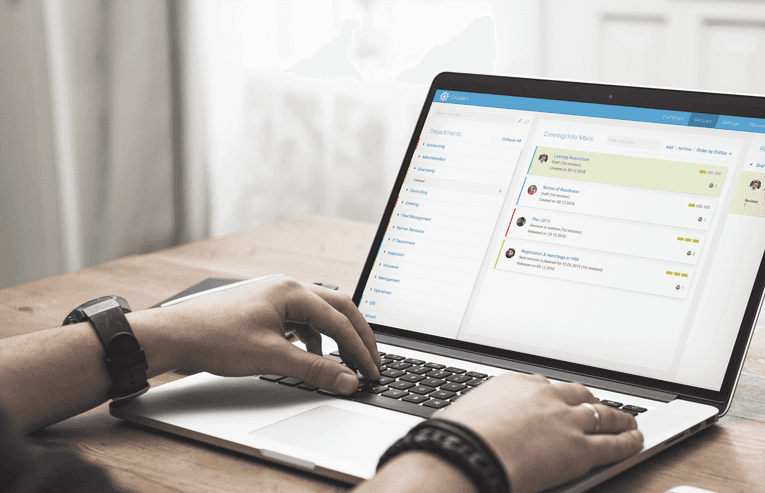 With the Circulars module, you easily create, maintain and send circulars without the need for email. You decide, whether the circular is sent to the whole fleet or just to vessels matching specific criteria (e.g. all vessels with same main engine). All current and past circulars are available ashore and on board, enabling new joining crew members to get themselves up to date, thanks to a historical overview. Circulars reminds you on your next revisions and replaces outdated or not required circulars on board automatically.

Integrated
Your crew on board gives you feedback on the processing status and is integrated into daily processes via Cloud Ship Manager.
Comprising
Reports evaluate unread circulars and outstanding checklists. Enabling you to react immediately.
Efficient
Work instructions and advices reach every single employee – whether on shore or on board.
All instructions at a glance
Due to the creation of checklists, you overview the current processing status of your instructions and can be notified by the system. Your crew can follow up on outstanding tasks, so that nothing important is forgotten.

Moreover, it can be looked through circulars that have been send in the past. This enables crew members, who haven't been on board for a while, to inform themselves of instructions that have been made lately.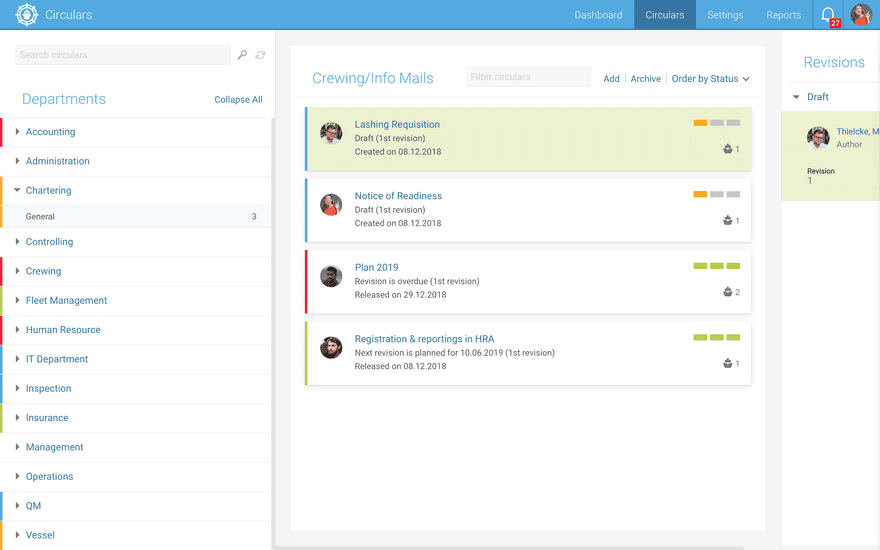 Integration of the fleet
The integration of the fleet via Cloud Ship Manager enables you to create and send your instructions digitally. With only a few clicks, you define whether the information should be send to a single specific ship or to the whole fleet. As soon as an instruction has been noticed, you will be informed automatically.

Key features
Automated notifications after recognition of a circular

Reports available for unread circulars and open checklists

Historical overview of past circulars

Option to limit circulars to a specific vessel group

Creation of checklists