CFM Inventory
Keep your supplies in check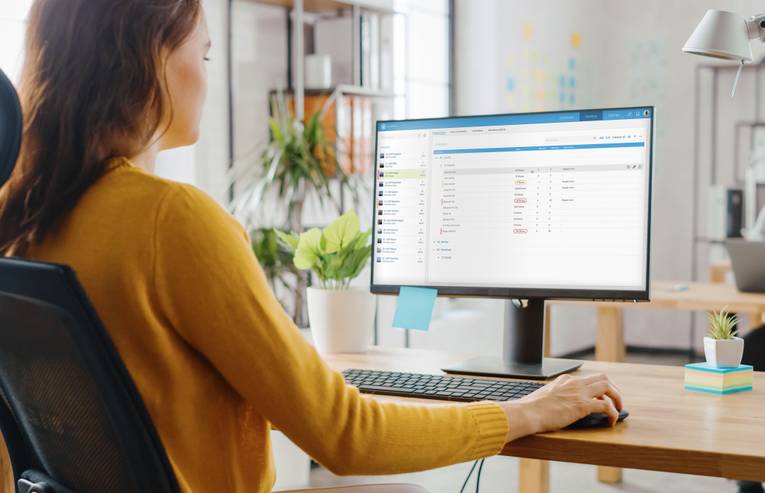 With equipment and supplies spread across a fleet of vessels, it can be complicated to always keep track of what you have got in stock. Many times, this means that companies waste a lot of money simply because they oversupply to be prepared for any case – even though there might already be a large stock of specific supplies.

Clear
Clear overview of all equipment, materials or supplies on board your fleet.
Comprehensible
Historical overview of all transactions on your vessels (e.g. restocking, corrections).
Integrated
Linked with CFM Purchase and CFM Maintenance to streamline processes.
Clear overview of your stock
CFM Inventory allows you to keep track of all equipment, materials or supplies in stock on individual vessels. To enhance clarity, you can easily define various storage locations on board your vessels and categorise your stock, either by using pre-defined categories from settings or by simply specifying your own on the fly. While creating your catalogue of inventory items, you can determine default values for minimum and maximum quantity of items to immediately get notified if the number has been exceeded or fallen below. This can be done both in the office as well as on board.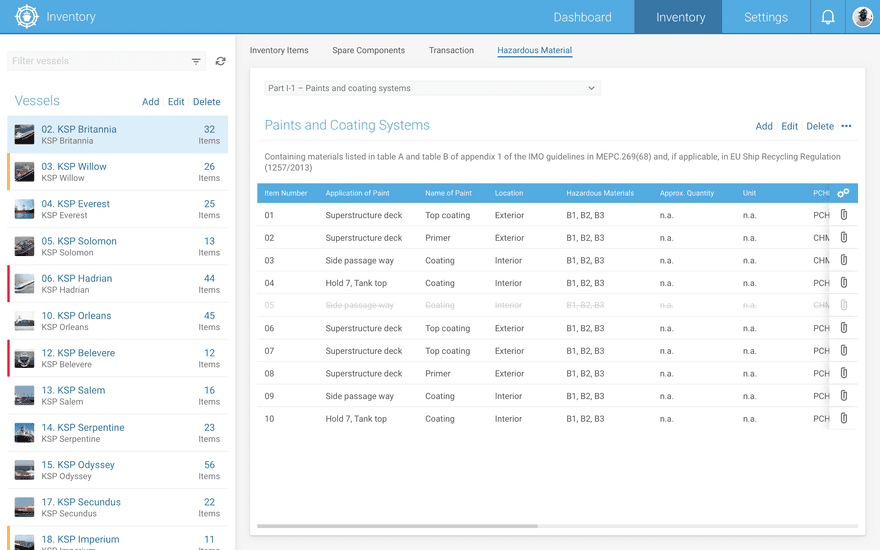 Key features
Clear overview of all equipment, materials or supplies on board your fleet

Option to define storage locations and equipment catalogues

Historical overview of all transactions on your vessels (e.g. restocking, corrections)

Linked with CFM Purchase and CFM Maintenance