CFM Users
Easy user administration and maintenance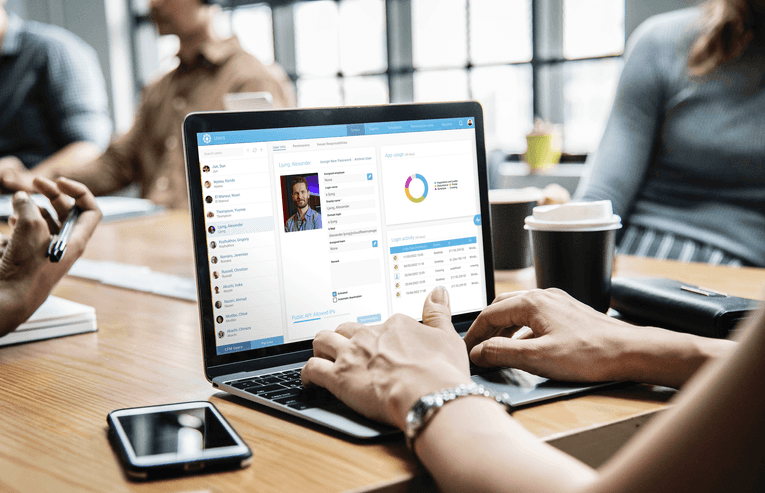 Manage new and existing Cloud Fleet Manager and Partner Portal users in one module. Grant access to the available modules, assign responsibilities to vessels or simply use predefined templates to setup a new user with just a few clicks. With the available reports and dashboards you get interesting insights on usage and used devices.

Central
Centrally manage and create users of CFM and CFM Partner Portal.
Detailed
Extensive options to manage access rights.
Streamlined
Simply define rights for users of certain departments using templates.
Templates for a fast creation and administration of user profiles
Use the advantages of provided templates. With those, you can define all authorisations and responsibilities with a few clicks.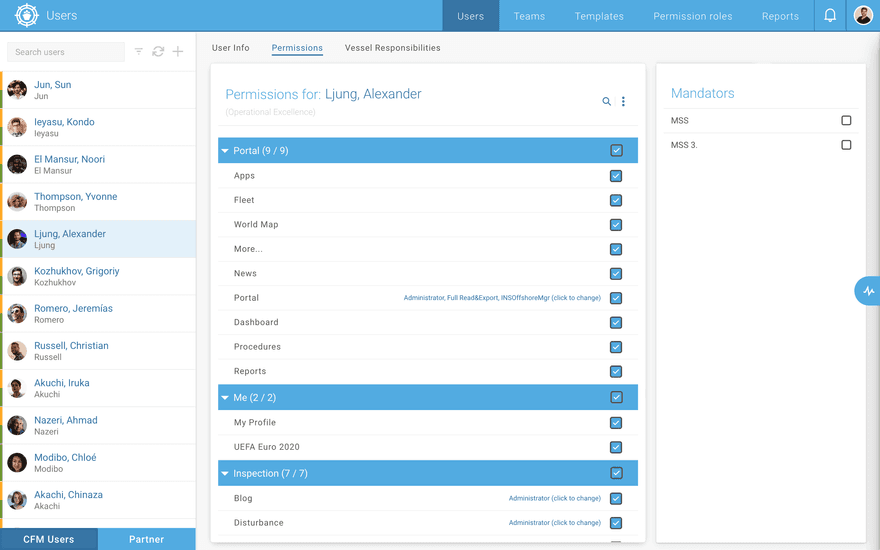 Key features
User creation with just a few clicks

Easy definition of access rights

Users are immediately able to start working

Easily create Fleet Teams

Templates available to e.g. define rights for users of certain departments