CFM Portal
Your starting point for a successful day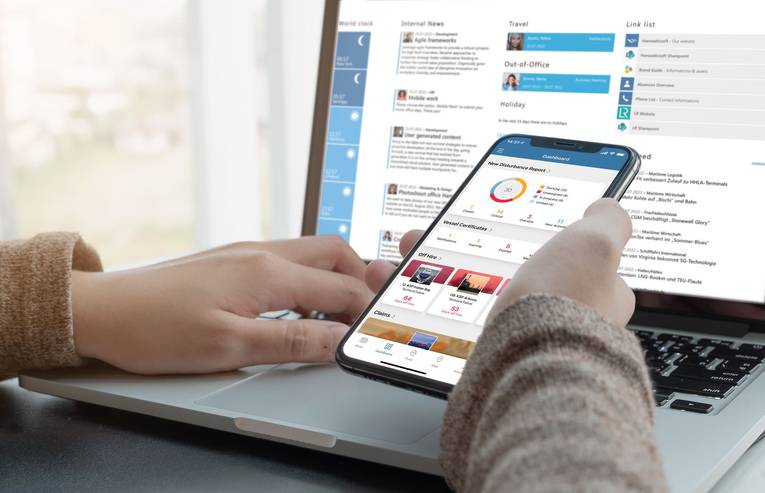 With the Portal, all your employees have access to one central source of information. Every onshore user has a clear dashboard view of the latest and most important information on staff, departments and ships right at the beginning of the workday. Whether it's a crew change, expired certificate or staff absence, you can efficiently identify critical incidents and prioritise your response. Acting as your starting point for all other modules, the Portal ensures a successful start of your day.

Timesaving
No more tedious searching or asking for relevant information.
Informative
All you need to know appealingly summarised.
Centralized
Access to important information at a glance.
The latest and most important information at a glance
General information like the world clock, current absences or birthdays are shown. Furthermore, internal news can be displayed optionally. The news feed can be individually personalised. For this, key words can be defined and matching posts are shown.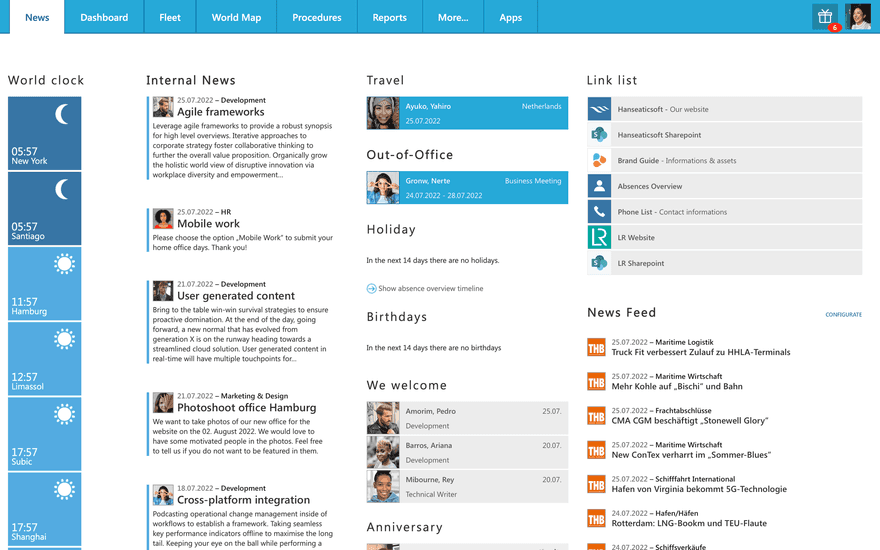 Fleet news at a glance
The dashboard provides a summary of nearly all fleet relevant information – especially pending events like crew changes, overdue vessel visits or expired certificates.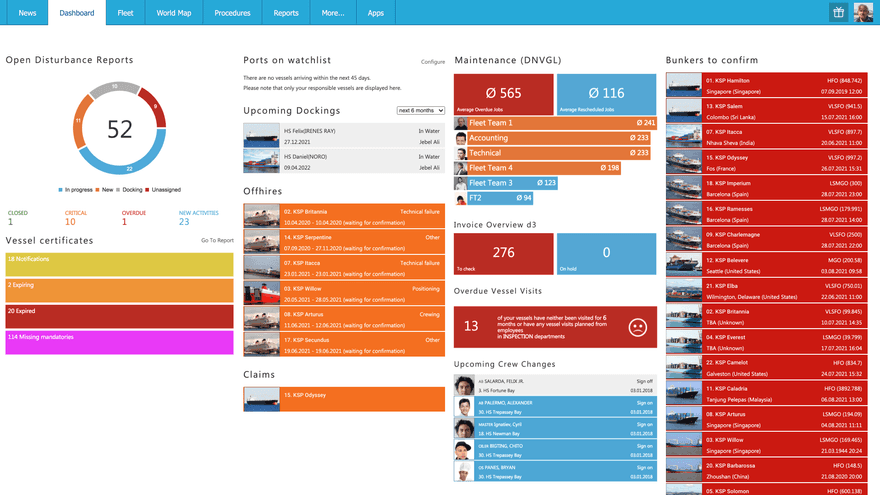 Fast access to all vessel details
Detailed information of all vessels of the fleet, i. a. measurements, displacement, capacities or communication details. Cross-modular information like crew data or offhires can be looked at as well.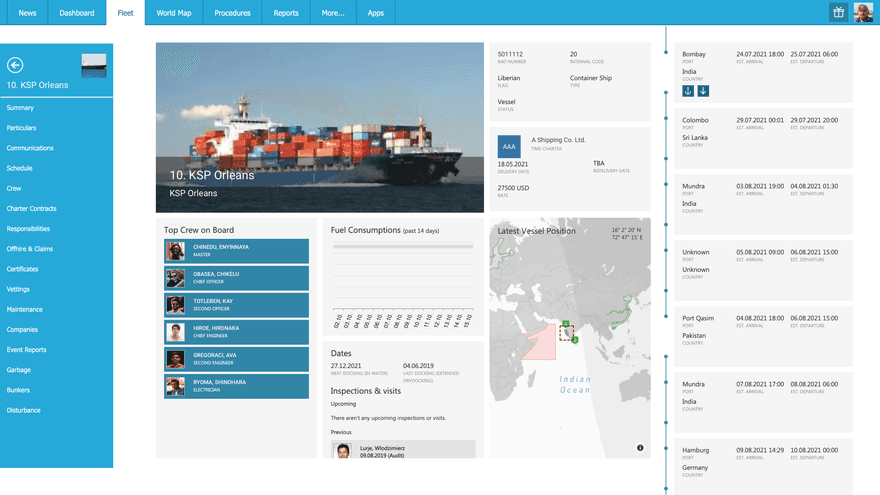 Comprehensive reports
A variety of reports evaluate information tabularly and offer a short overview of relevant data. The reports in the dashboard involve human resources, fleet or KPI.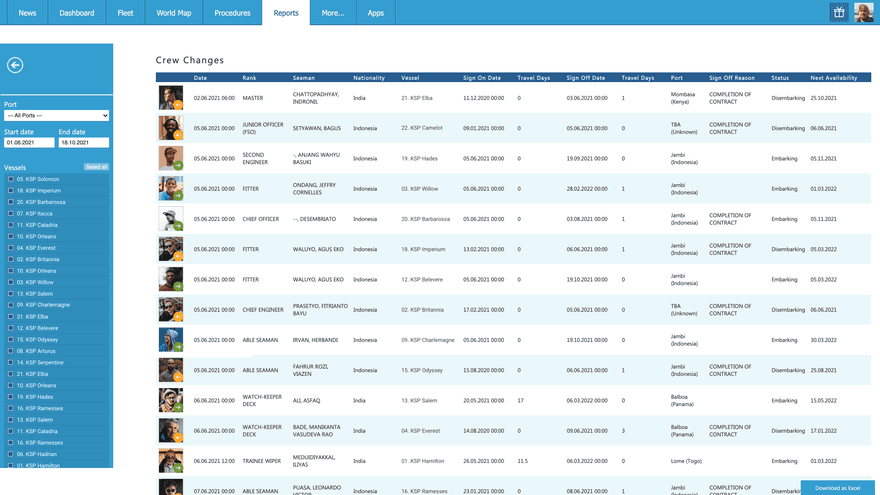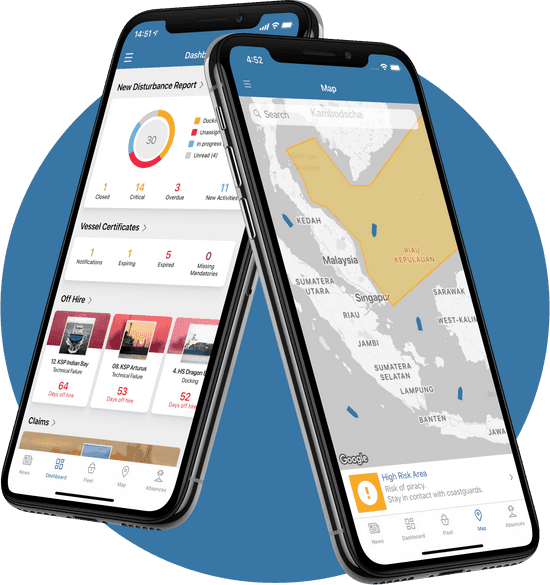 CFM Go for iOS and Android
CFM Go makes sure that you won't miss any important event and enables you to access all data from CFM Portal comfortably on the move using your smartphone. Always be aware of recent activities, immediately gain insights into the statuses of your vessels, news of the fleet or access any other information from the Portal. Say good bye to tedious communication processes to exchange information, simply open CFM Go and you are all set.
Want a clear overview of all our apps for smartphones and tablets? Download our Cloud Fleet Manager mobile apps fact sheet.
Key features
Fast and uncomplicated access to all information about your fleet

Full transparency - no need to ask colleagues for information

Global reports and KPIs

Holiday and travel management for all employees

Dashboards showing exactly what you need to know

Works in your browser and on your mobile device