CFM Partner Portal
Involve your partners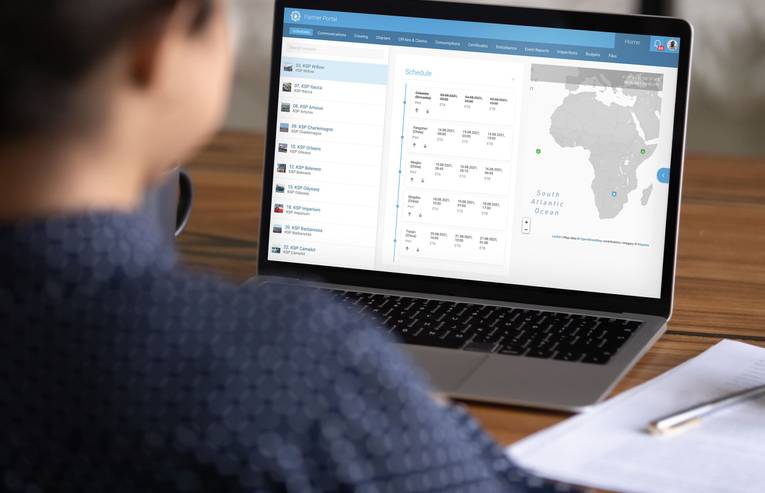 Let your partners, investors and contractors securely access, read-only internal information like vessel schedules, crew lists and contact details. By making them part of internal processes, collaboration becomes more efficient and productive. Just share the individual login details and your partners can easily access data by desktop or mobile browser. Exchange of information via email will be a thing of the past.

Intuitive
No trainings needed, you can immediately start woking and be productive.
Efficient
Strengthened collaboration between you and your partners.
Mobile
Access to information via smartphone or tablet while traveling.
Valuable information transfer to collaborators
CFM Partner Portal offers a clear advantage for both the collaboration with investors and partners as well as external contractors: Service engineers, suppliers and ship owners get access to i. a. vessel schedules, crew lists, contact details of vessels or the bunker consumption. Of course, they don't have access to internal company affairs.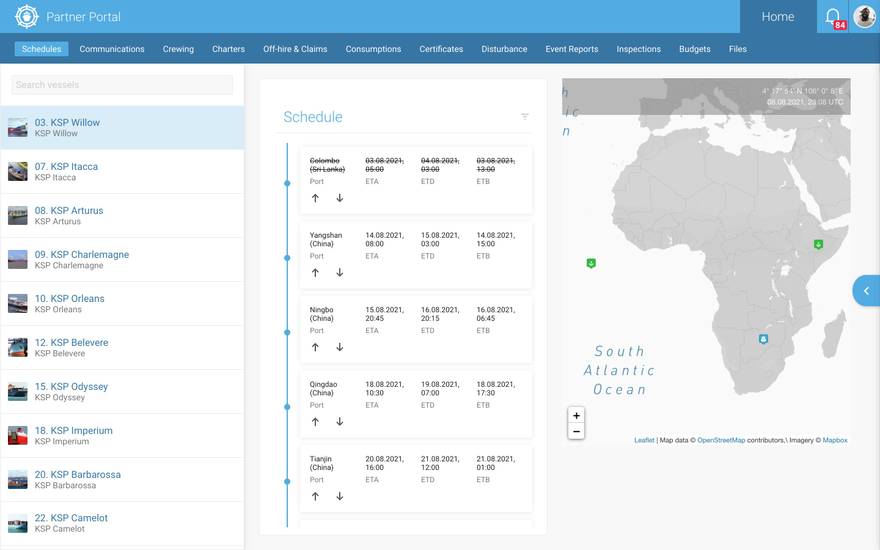 Efficient process management
Our module offers an enormous and lasting saving of time for the complete fleet management. CFM Partner Portal structures the complex process management of shipping companies easier and more efficient. With a strengthened focus on the collaboration between different companies, a faster information exchange and an increased transparency is possible.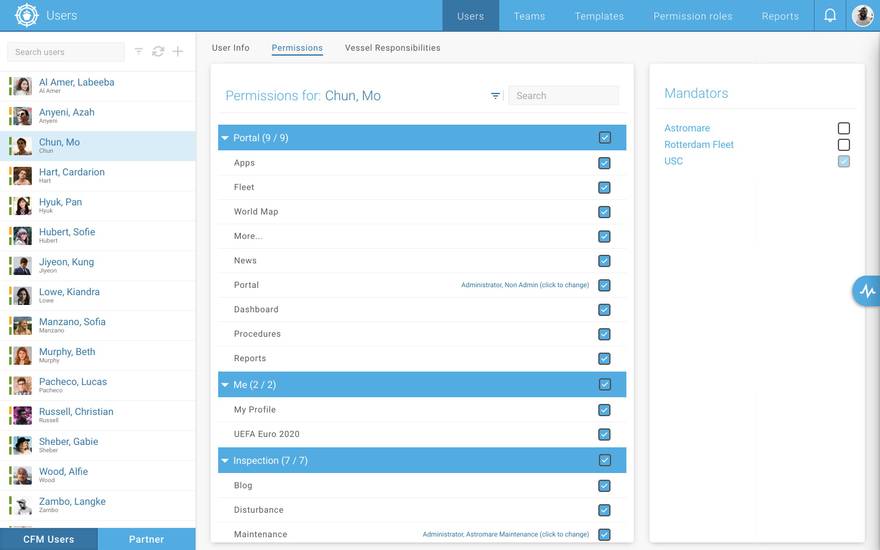 Easy definition of access rights
With only a few clicks, shipping companies define the access right for external users individually in the Partner Portal. Unlocked data can only be looked at. Entering or editing information in the Partner Portal is only permitted for the shipping company.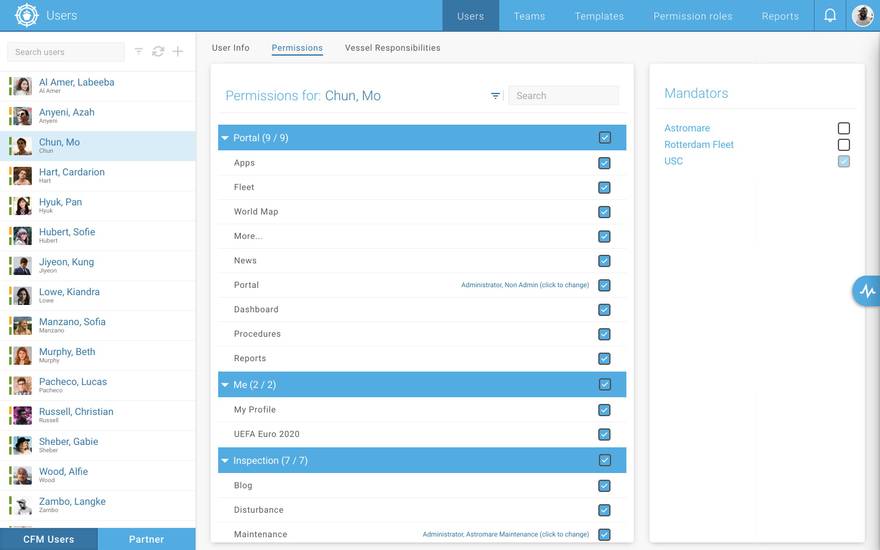 Insight into data on the move
The exchange or transmission of information between a shipping company and its external contractors costs a lot of time and can lead to non-uniform or incomplete data. CFM Partner Portal makes the fleet management more transparent and easier: As soon as new data is entered into Cloud Fleet Manager, it can be looked at in CFM Partner Portal at any time and independent from the user's location. Not only the cloud principle but also the mobile access via tablet is facilitating this. To use this module, you only need an operative internet connection.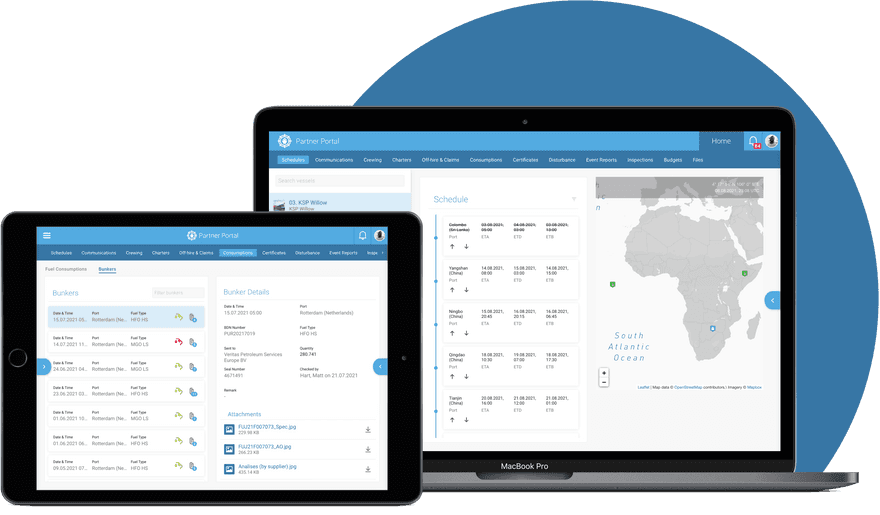 Key features
Full transparency for your partners

Easy definition of access rights

Insight into data on the move

Valuable information transfer to collaborators