CFM Employees
Managing your staff has never been easier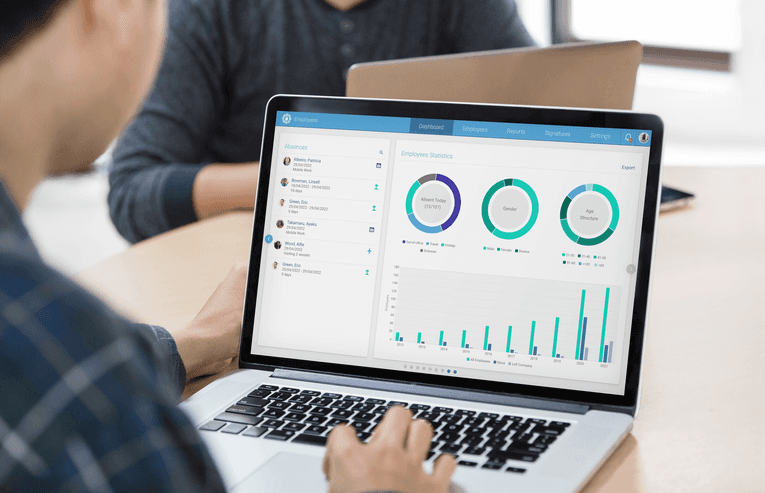 Make all staff information visible and accurate with the Employees module. Organise your staff within departments, define regular working days and hours, vacation entitlement, job description and contact details. Manage holidays, travels and any other absence of your employees within a single view.

Effortless
You can with ease maintain your employees' master data, their business travels and handle requests for leave.
Informative
Our integrated reports evaluate various key figures like duvet days and visualise this data.
Comprising
All important data is in one module. From birthdays over contact details to vacation planning, everything at one place.
Everything at first glance
Our dashboard shows summarised, which employees are or will be soon absent. It is promptly obvious, if they are on vacation or on a business trip. Additionally you receive an overview about pending holiday requests, birthdays and anniversaries.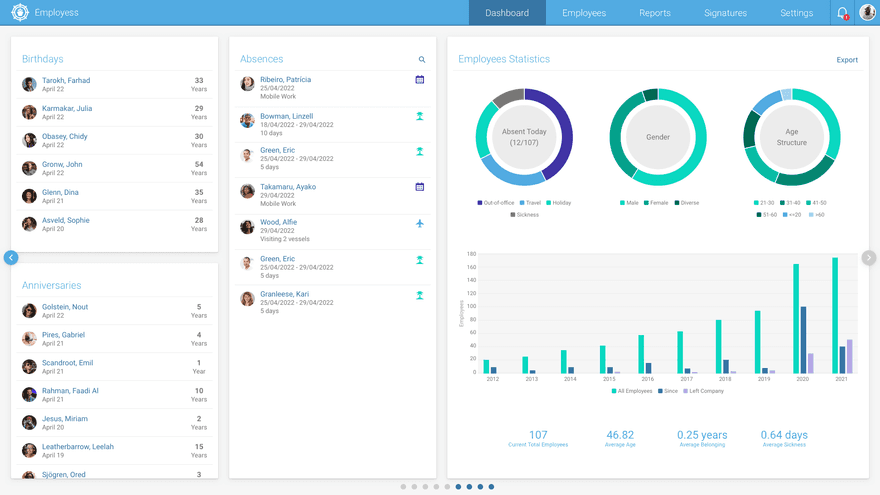 Easy maintenance of employees' master data
In CFM Employees, you can maintain your employees, specify their regular working days and hours, define their amount of vacation days or enter and maintain general information like address, telephone number or working position.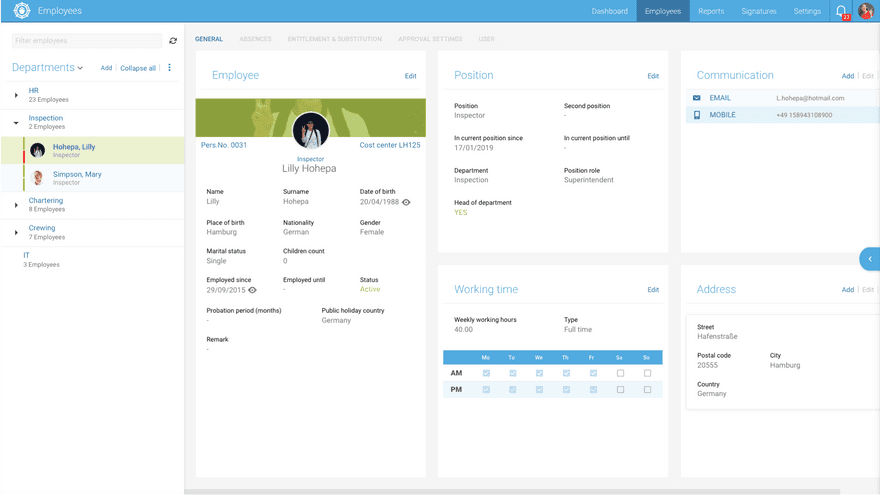 Informative reports
With help of the statistic function, you can detect how many days of sickness and days of business travels your employees have and keep track of how many days of holiday have already been spent.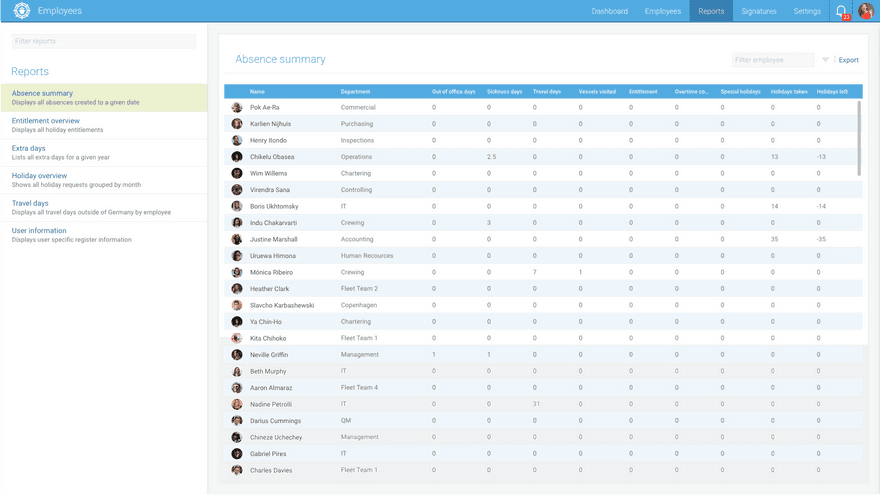 Key features
Maintenance of employees' master data

Overview of all upcoming holidays and travels

Planning of vacations, external appointments or business trips

Integrated reports (e.g. holidays taken, travel days)

Tracking of birthdays, jubilees, ending probation periods and longterm sicknesses

Overview on personnel composition by gender and age or staff turnover at a glance