CFM Crew Portal
Keep the crew connected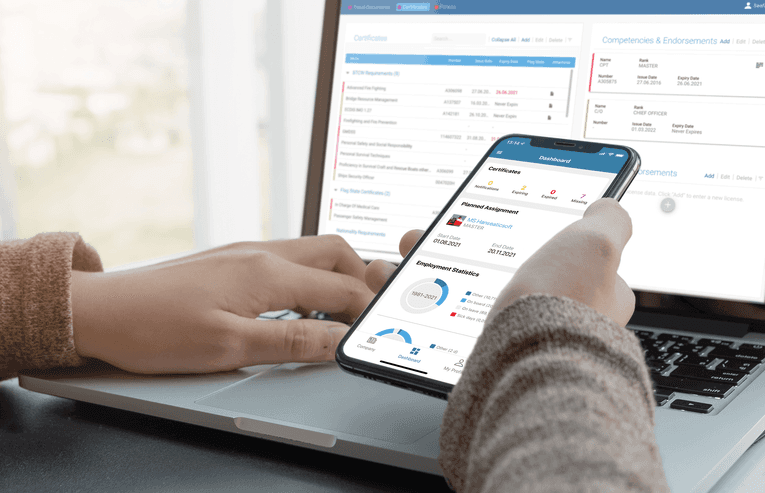 With CFM Crew Portal, the management of crewing processes becomes much simpler and more transparent while reducing administrative effort. It enables your seafarers to autonomously view and manage their personal data such as certificates and to access company news and shared data. This is supported by a detailed user role concept allowing you to define access privileges just the way you need. The crew can simply view upcoming deployments, check alerts for document renewals and download relevant files on their desktop or tablet.

Transparent
Makes the crew process much simpler and reduces administrative efforts.
Collaborative
Seafarers can view an manage their personal data and access shared information.
Mobile
Easy access to information via smartphone or tablet while traveling.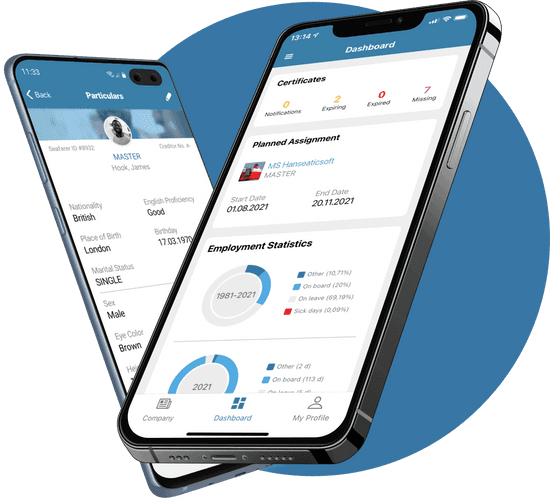 Crew Portal Mobile for iOS and Android
Crew Portal Mobile gives your crew the flexibility to manage and access their data regardless of location. Your crew can simply log into the mobile companion app of the Crew Portal and manage their data on the fly or check upon their next assignments using their favourite mobile device.
Want a clear overview of all our apps for smartphones and tablets? Download our Cloud Fleet Manager mobile apps fact sheet.
Key features
Works in the browser and on your mobile device

Enhance retention rate and commitment of your crew

Intuitive and easy to use interface for the crew

Significantly reduces administrative burden for related parties, such as crew manager or manning agencies

Increase crew's autonomy, crew data quality and availability