CFM Cashbox & Bonded Store
Simplify handling of cash on board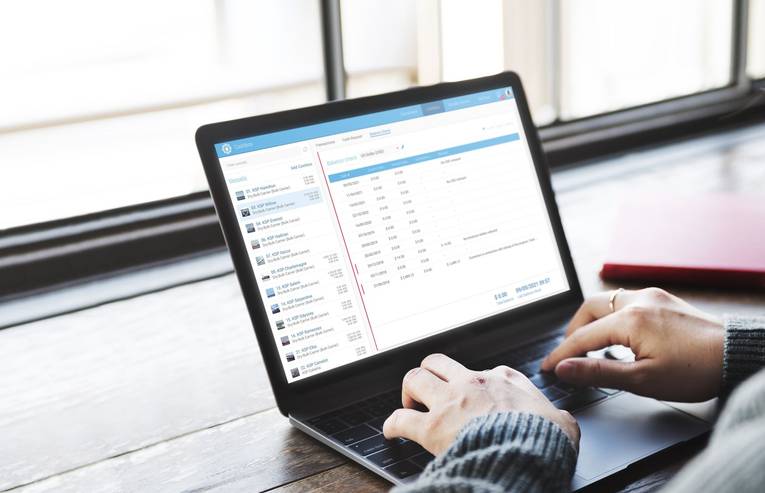 The Cashbox as well as the Bonded Store make it much easier to handle cash on board. Just setup your default currency cashboxes ashore and synchronise to your fleet. For a smooth transition from paper to digital work, your crew needs to register the initial balance only, and is ready immediately. Cashbox allows you to keep track of all cashbox transactions and raise a cash to master request when new money is needed.

Flexible
Quick setup and currency-independent cash administration.
Transparent
All transactions are documented and comprehensible, providing full overview.
Paperless
Manage and handle all your transactions on board completely digitally.
Bonded Stores seamlessly integrates with Cashbox and assists you to register all transactions in your on-board shop. For both, seafarer-related transactions will be transferred to payroll automatically, therefore avoiding extra work and risk on errors. Accessing the app ashore you can monitor all transactions throughout your fleet and manage cash to master requests.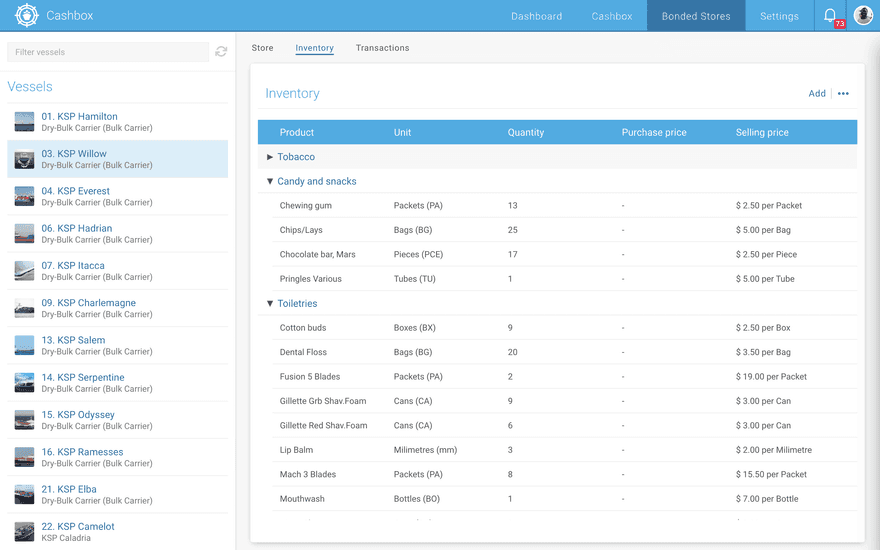 Key features
Currency-independent cash administration

All transactions are documented and comprehensible

All cash boxes and inventories of the fleet are always accessible from the office

Full visibility over all purchases on board as well as advance or cash payments

Option to create inventories and add minimum durability dates

Cash to Master request management