Be curious about the year 2017. We will continue to grow, not only personnel-wise. New applications will be developed, existing solutions will be upgraded and a lot more will happen you can look forward to.
Crewing 2.0 and many more CFM improvements
As you are used to, our Cloud Fleet Manager is continuously being improved. Thus, additionally to many other improvements of our modules, our Charter module will get a variety of updates.
Due to the high demand of our CFM Crewing module, it will be updated and extended. To plan your crew even more effective, we will present our Crewing 2.0 next year. Be excited and follow us on Twitter, for not missing out on any news!
Completion of our software catalogue
For completing our software catalogue we will focus on the development of a new and versatile module. Can you guess, which module this could be? We will give you some hints from time to time on our completion, follow us for not missing out on any hints.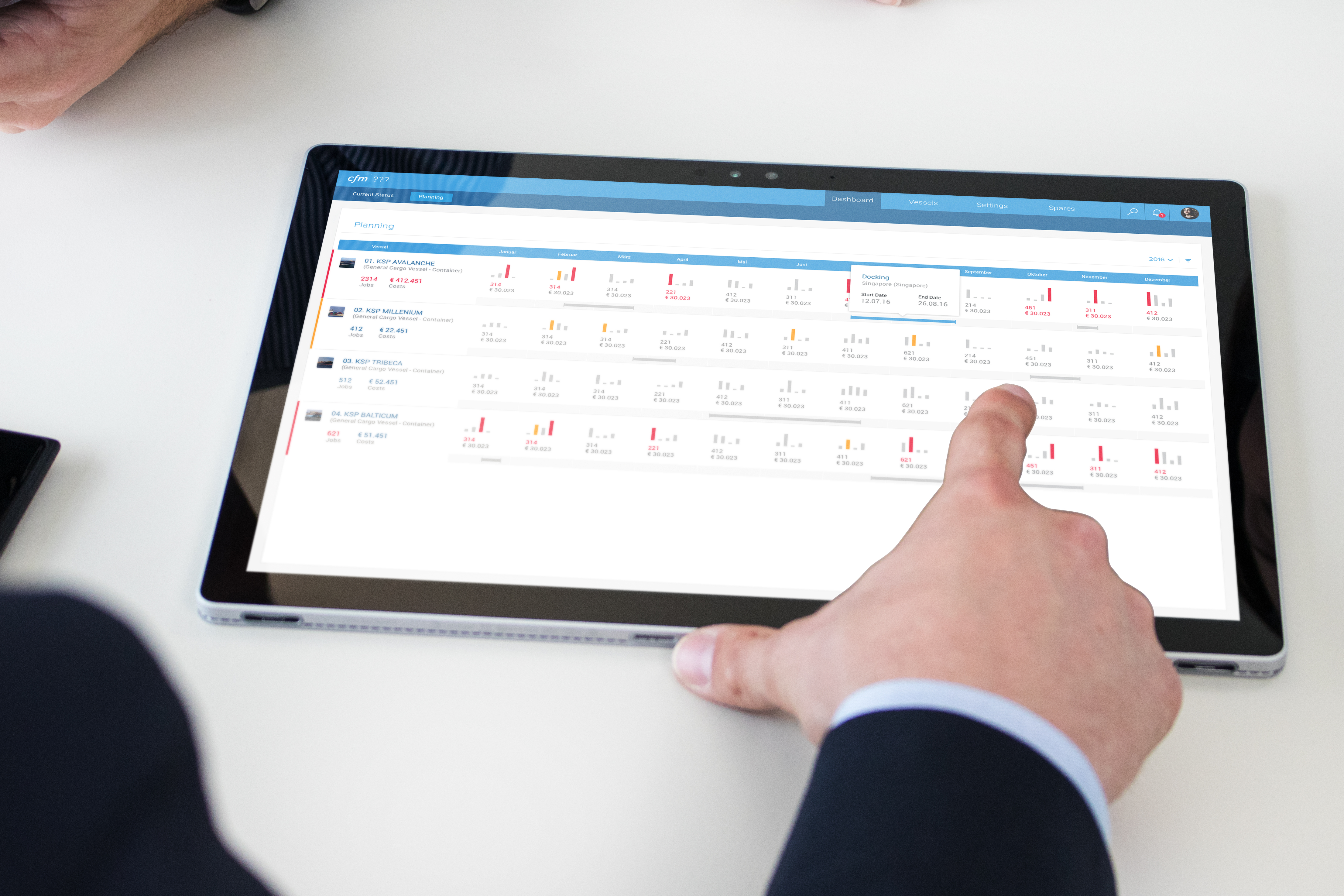 MRV and KPIs
A variety of new possibilities is awaiting you. On the one hand for improving the measurement of your performance and on the other hand to ensure the unproblematic compliance of the newest regulations.
In July 2015, a new MRV regulation (monitoring, reporting and verification) has been decided on and will become effective 01.01.18. The new regulation defines guidelines for monitoring, reporting and verifying CO2 emissions for vessels with more than 5000 GT. Prior to the entry into force, shipping companies are obliged to establish a monitoring system for those vessels concerned. For being all geared up, we are already running at full speed developing a new solution.
For guaranteeing you a constant performance control and a sustainable performance increase, we will again implement a variety of KPIs.
New cooperation
Currently, we are under discussion with a large and well-known company – if a cooperation should result from this, you can be excited about some announcements from Hanseaticsoft. We will keep you up to date.
2017 promises to be eventful and we are looking forward to presenting you many improvements.
We wish you a successful year!