Sure!
With the Inspection Report app you have everything you need for the inspection of your vessels with you. Since our app was already available on your Windows Phone, we are glad to announce, the Inspection Report has been extended again.
Whether iOS, Android or Windows
The Inspection Report will soon be available on all leading operating systems. Consequently, the choice, which mobile device you use for the inspection of your fleet, is yours. Take your smartphone and ensure that your fleet is smoothly on the way.
Preview of the Inspection Report on your iPhone and Android smartphone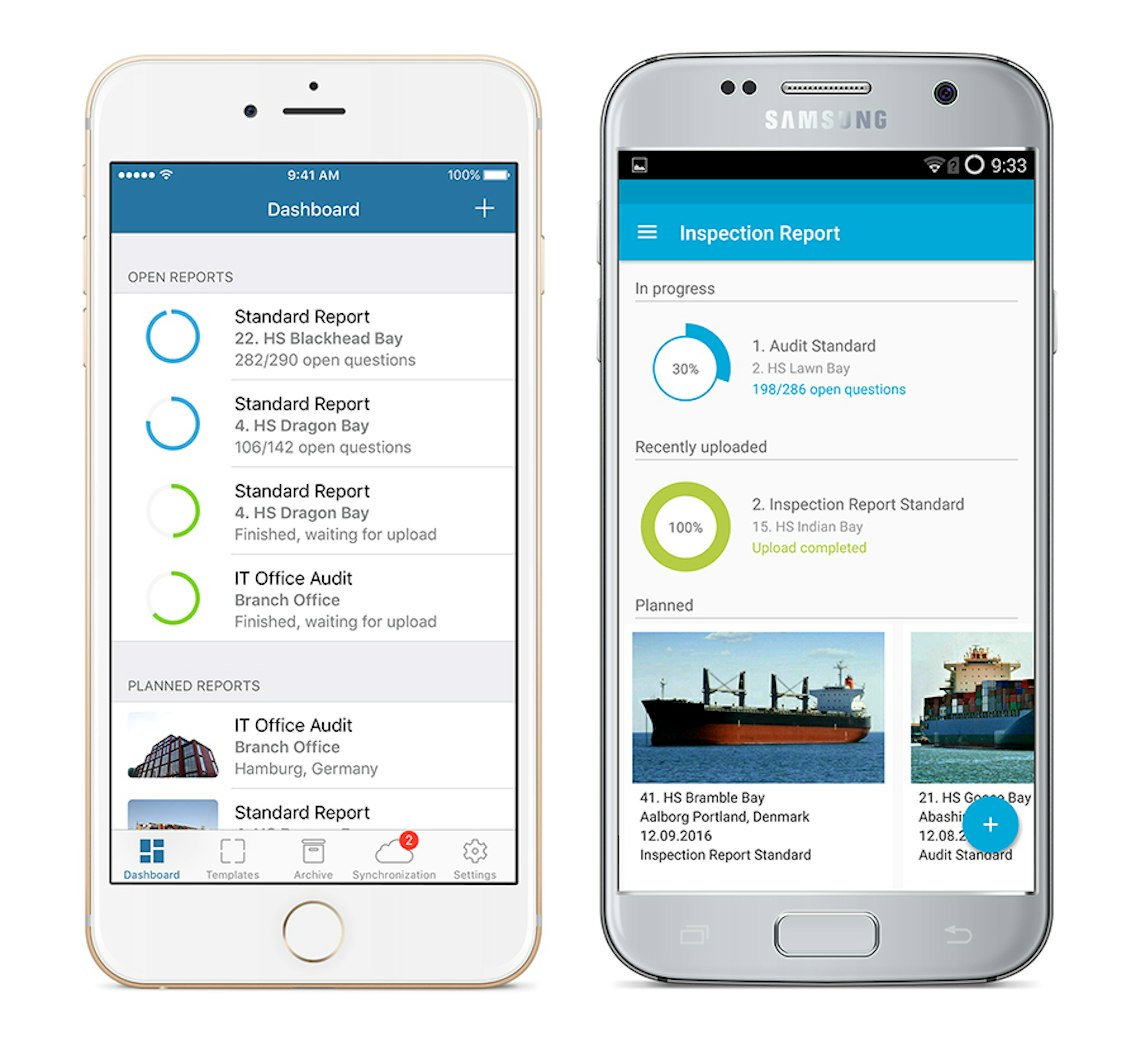 The Inspection Report at the DS Singapore 2016
Visit us at the Digital Ship Singapore (13th of October 2016) at booth 14 and experience the ship management of the future.