On March 29th, the Smart Procurement conference by ShipServ will take place again. Since the conference has already taken place in Rotterdam and Singapore and received very positive feedback, this year's conference will take place at the Hotel Atlantic in Hamburg.
Smart Procurement will look at ways of making the maritime and offshore procurement process smarter, enabling buyers to save valuable time and money, along with sourcing more strategically and allow ship suppliers and service providers to forge and strengthen new and existing partnerships.
Topics covered include:
UNDERSTANDING AND ENCOURAGING CHANGE
THE LATEST OPEX REPORT
PROCUREMENT CHALLENGES AND THREATS
IS COLLABORATION POSSIBLE?
Many more exciting topics await you on March 29th. Registration is free for shipowners and managers, so register today and secure your seat.
Smart Procurement with CFM Purchase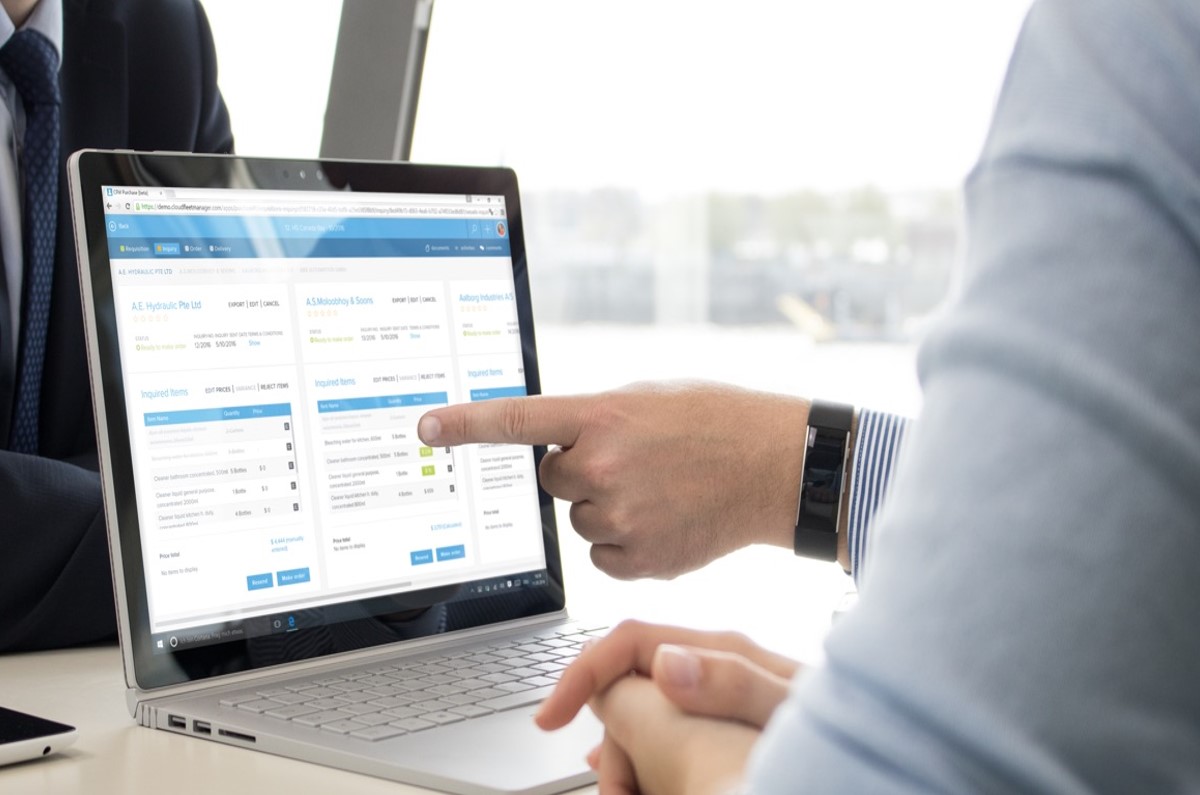 In line with the topic procurement we will present our Purchase module. With CFM Purchase you integrate your fleet, employees, stock and suppliers seamlessly into daily processes. All information is provided independent from the user's location and in real-time. Additionally, due to real-time budgeting, you always have full control of your expenses – your budget is changed immediately after ordering goods.
Our CEO Alexander Buchmann will be on site. If you would like to talk to him or have an exclusive presentation of our solutions, you can directly [arrange an appointment](mailto:pr@hanseaticsoft.com?subject=Appointment Smart Procurement).
About ShipServ
ShipServ is the world's largest maritime e-marketplace, helping marine and offshore purchasers to find the best suppliers easily, trade efficiently and build trusted relationships.